EZgravtek two-color express was settled in Singapore LPPL Company

I am honored to introduce you to the EZGRAVTEK 1020 mm unit type two-color sheet-fed gravure press installed in Singapore Lubritrade Printing PTE Ltd.
The company is a Singapore tobacco company, which print some cigarette packs itself. In 2012, EZGRAVTEK had introduced a 920 mm double-diameter monochrome gravure press that has been operating well so far.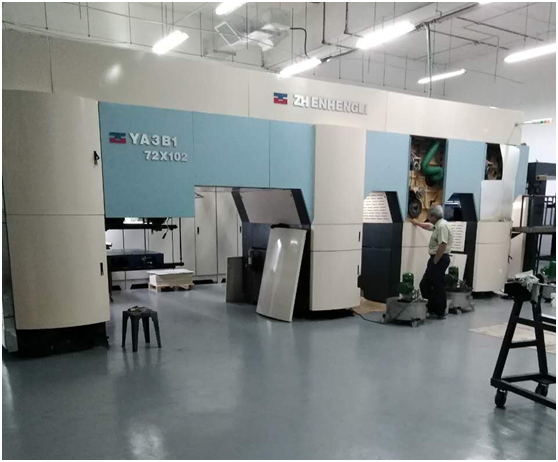 Now, In 2018, the user's business volume increases and it decided to introduce a two-color sheet-fed gravure press. This two-color sheet-fed gravure press is added a drying unit that can equip with UV drying device. Due to the longer paper path, the drying effect of solvent ink and water-based ink is also substantially improved.